Sanity Notes #025- The value of your attention
Your attention is your most valuable asset. Proceed accordingly.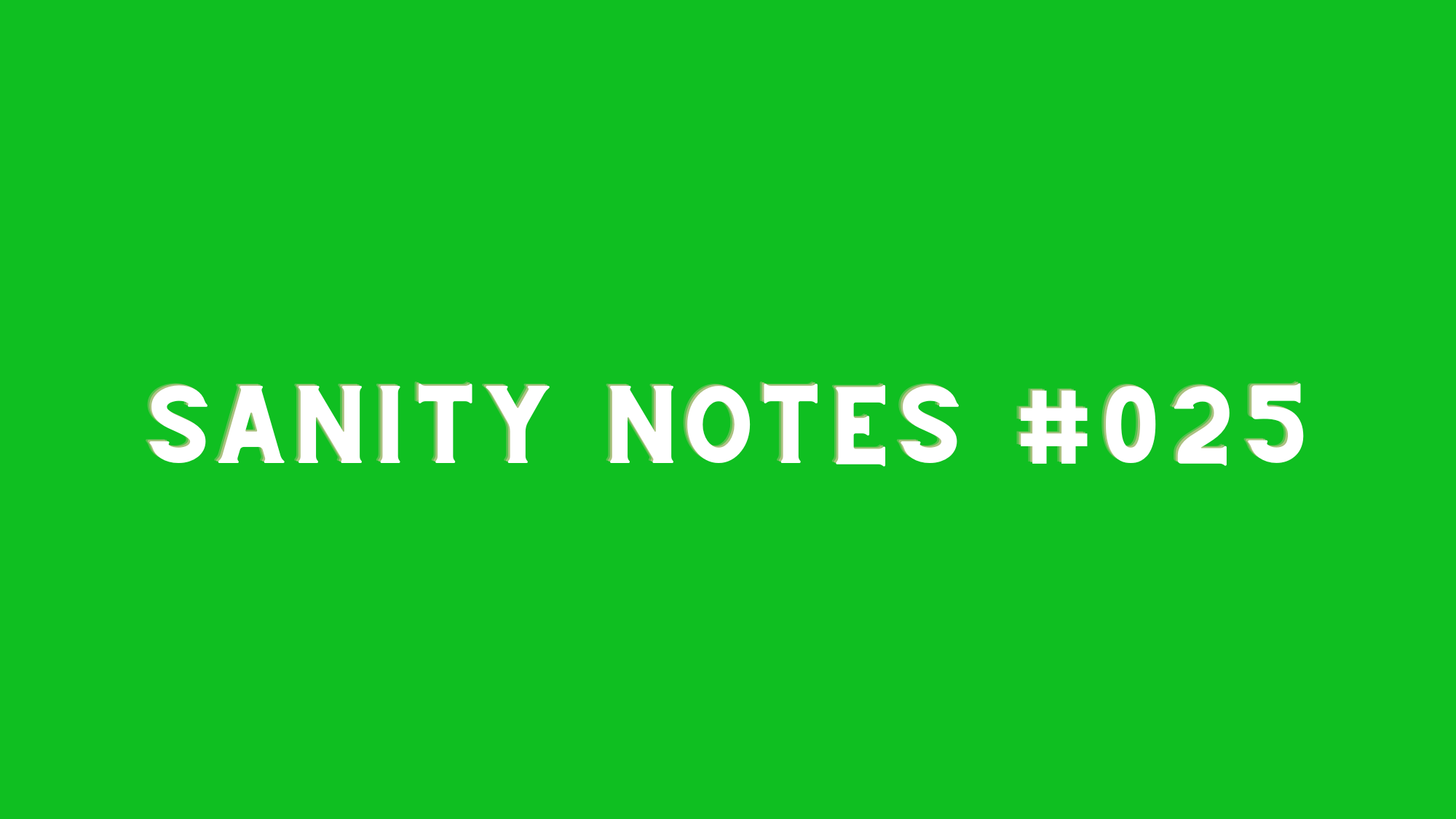 Looking for some support? If now is the time to consider coaching (or a CEO peer circle) reach out here.
One day, the last moment I ever get to spend with my family will come.
On that day, I am certain, I will feel I would give anything for one more day with them: dancing with my daughter, hugging my son, cuddling with my wife.
And yet I rush through so many days now. Sitting at dinner together, driving in the car, or trying to get out of the house in the morning; it is so easy to let my attention be elsewhere.
While in their presence, when I give my attention to something other than them, I rob myself and them of one of those precious moments.
Our attention is perhaps the most important thing that we control in our lives.
Where are you giving your attention today? Whether with your family, your friends, alone, or at work, where are you robbing yourself of real connection as a result of your distraction?
As leaders, our attention is the most valuable gift we can give to our teams, our co-founders, and our customers.
More than perhaps any other goal, let's be intentional about our attention.
Where are you short-circuiting the impact you desire to make and the presence you desire to have?
If you, like me, could use some practice controlling your attention, join me in trying out the practices below:
Meditation: meditation is a practice of focusing your attention. Even 10 minutes a day can be transformative.
Journaling: 10 minutes of journaling is my favorite way to get out of my head and focus on what I am thinking and experiencing. It focuses my attention in the moment and often for the rest of the day.
Long walks alone: walks are a powerful way to let my inner state regroup. This resources me so that when I come back into the presence of someone else, I am ready to bring attention.
These are simply a few practices that are helpful to me. What works best for you?
I appreciate that you are here. If you were forwarded this email and it resonates, you can subscribe here.
Please feel free to reach out to me if I can be helpful to you in any way. Simply reply to this email.
With love from LA,
Matt
Looking for some support? If now is the time to consider coaching (or a CEO peer circle) reach out here.
Sanity Notes Newsletter
Join the newsletter to receive semi-weekly updates in your inbox.