Sanity Notes #009- Let your friends be your secret weapon
Life, startups, young-children, and tight bank accountants can all make it hard to travel to see friends. Go anyway.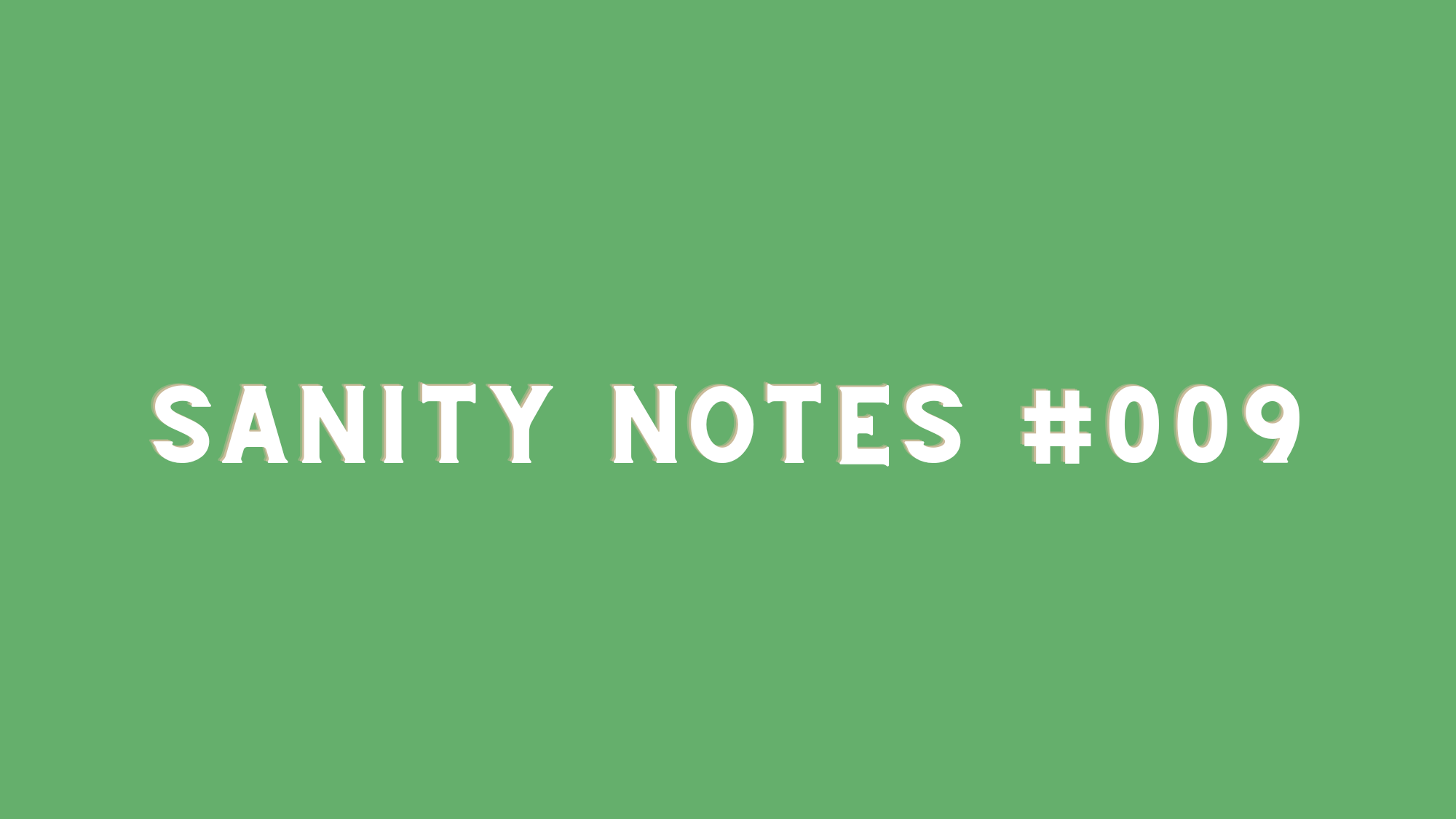 Sanity Notes is a semi-weekly newsletter aimed at helping leaders feel less alone in the journey. If you were forwarded this email, you can subscribe here.
There is a bench in our neighborhood that you can, most weekdays, find my wife and me sitting on with our young kids. The bench is on the famous Venice Beach street Abbot Kinney Blvd. in front of our favorite breakfast spot. We have built a little community of folks who gather there; it gives us a place to go, see familiar faces, and get out of the house before we kick off our workdays.
Mid-week this past week, sitting on the bench, I turned to my wife and asked, "How would you feel about me heading to San Francisco for a couple of days next week to see some friends?" Because she is amazing, in spite of us having young children in the house, and in spite of my typically short notice, she smiled and replied, "You should go!"
So tonight, I am writing from my mildly-comfortable Delta Airlines seat.
I am headed to San Francisco because some of my favorite humans live there. And I haven't seen some of them in several months. I have known the four folks I will see for over 70 years. And they are some of the greatest sources of strength and joy in my life.
You can read the story of how I became close friends with some of these beautiful humans here.
In the past decade, we have, among the group, had children, started and sold companies, changed jobs, married, divorced, fallen in love, and navigated our fair share of death and loss. A lot of life has been lived among these friendships.
In startup life, we talk a lot about the importance of resilience. But, as I have written about before, we talk very little about how to build resilience.
Close friendships are one of the most powerful sources of resilience we can develop. Yet, when life gets busy or overwhelming, time with those friends is often one of the first things to go.
Don't let that happen.
If you are navigating leadership, entrepreneurship, marriage, young kids, or any combination of these challenges, do not do it alone.
Keep getting on the plane. Or to the cafe, gym, bar, or whoever you find your closest friends.
Life is long, but it goes fast.
Don't fall into the trap of telling yourself you'll spend time with the people you love later. After the next launch, following the next funding round, or post-exit.
You need your inspiration, health, and resiliency along the way. Your friends can help with that.
Make the time. You deserve it. Your work, and your life, will benefit.
I appreciate that you are here. If you were forwarded this email and it resonates, you can subscribe here.
Please feel free to reach out to me if I can be helpful to you in any way. Email me or DM me on Twitter. Thoughts on improving this newsletter are also always welcome!
With love from 10k feet up,
Matt
Sanity Notes Newsletter
Join the newsletter to receive semi-weekly updates in your inbox.