Sanity Notes #026: The power of speaking with customers
Want to get one thing right most founders get wrong? Spend more time with your customers.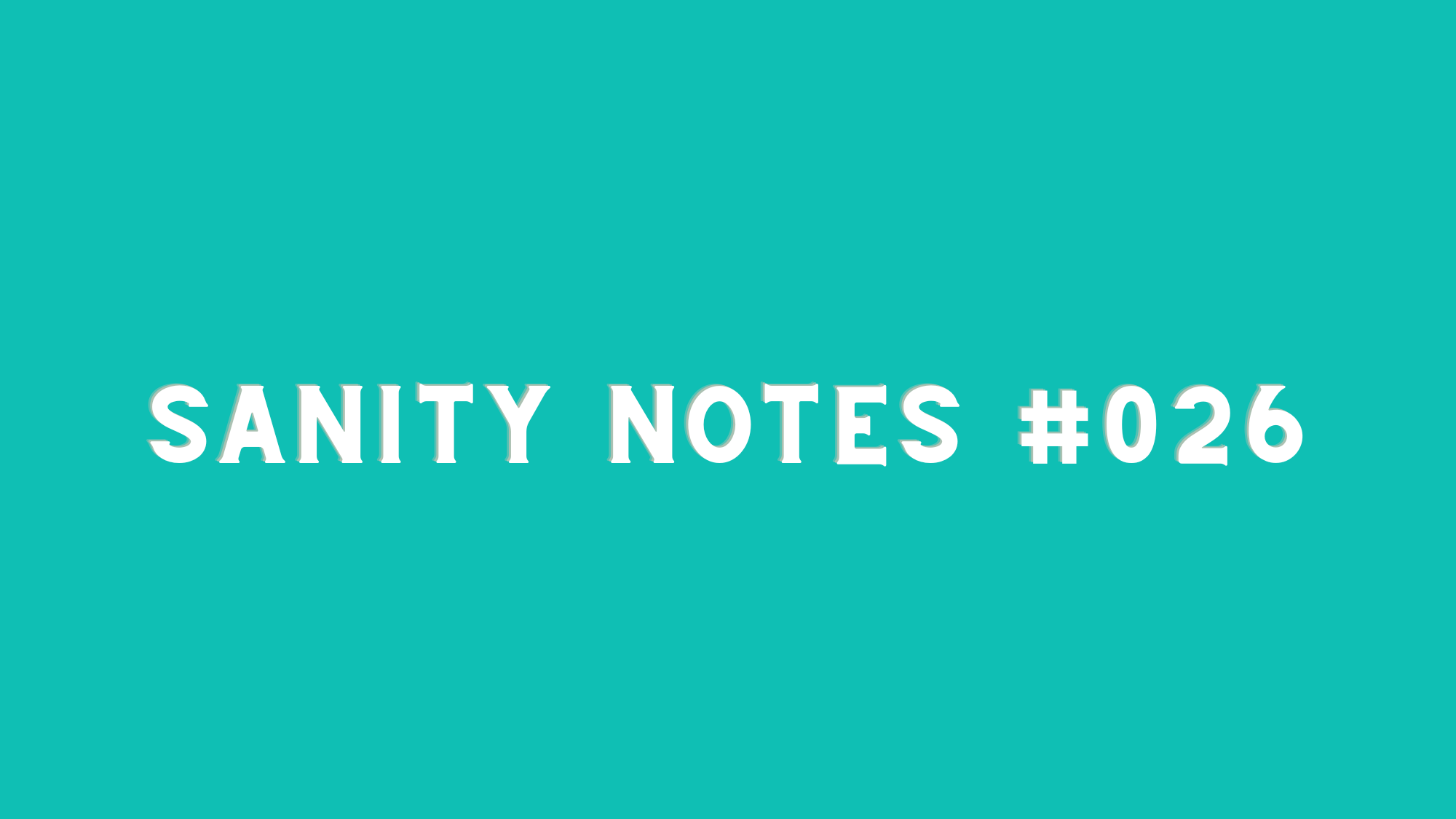 Looking for some support? If now is the time to consider coaching (or a CEO peer circle) reach out here.
I hate myths that hurt founders. One of the most damaging myths in our startup ecosystem is that great founders operate in isolation.
I have spent time with well over a thousand founders at this point. And I am here to tell you the opposite is true.
The more connected a founder CEO is with her co-founders, team, board, customers, friends, and family, the higher the likelihood of success for that company.
One of the most frequently dropped elements of that kind of connection in a company is connection with customers.
About halfway through the journey of my last company, we hit a flat spot in growth. I was sitting over coffee with a founder friend venting about the challenges at hand, and he asked me a powerful question: "how much time are you spending each week with customers?"
How much time are you spending each week with customers?
His question stopped me in my tracks. While we had done an excellent job of conversing daily with customers in our earlier years, as we were finding our way to product-market fit, we had since lost the practice entirely.
While our sales and product teams spent time with customers daily as a part of their work, our leadership team, myself included, had largely fallen out of the practice.
As a result, I realized:
I felt disconnected from our customers and from the impact we were making on their daily lives.
Our long-term vision lacked input from those who loved our product the most.
I asked my friend what his practice was around speaking with customers, and I loved his response so much that I adopted his approach as my own.
Each week, he would speak with:
One new customer
One recently churned customer
One prospective customer who had chosen a competitor instead
He explained this cadence kept him connected with the excitement and hopes of new customers while also helping him learn where the product was falling short.
If your company is pre-product-market fit, conversations with prospective customers should be a part of your practice for validating the underlying assumptions of your vision. Hard to miss.
But also, in growth mode, don't make the same mistake I made. Stay curious. Keep talking with customers. This might be the single best use of your time as a CEO or founder. And it is one of the best ways to ensure you stay in touch with the impact your company is making and why the work matters in the first place.
If more details on this approach would be helpful, or if I can assist you in any other way, please respond to this email. I would love to hear from you.
I appreciate that you are here. If you were forwarded this email and it resonates, you can subscribe here.
With love from LA,
Matt
Looking for some support? If now is the time to consider coaching (or a CEO peer circle) reach out here.
Sanity Notes Newsletter
Join the newsletter to receive semi-weekly updates in your inbox.